Body Mounts & Kits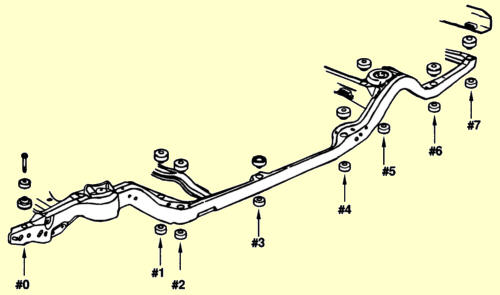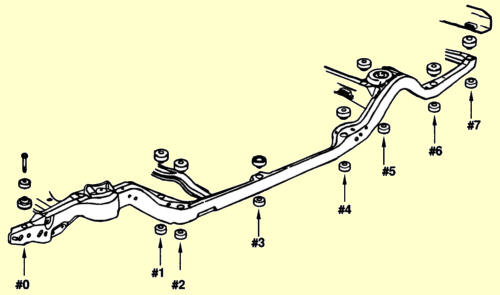 The above picture is for example only, and does not refer to all models.

Our BODY MOUNT KITS Include RUBBER reproductions, Made in USA, of all the last superceded listings

of GM replacement rubber mounts with metal sleeves and our new reproduction of the
correct insulators with the heavy metal washer molded in!

No other supplier has Included all these parts in their Kits!
We do not include bolts, nuts or washers, but you can get these at
any hardware store by matching size and grade of an old one.
click images
to enlarge
Part #
Year
Model Application
Description
Price